Online French & Spanish
French & Spanish for children
FREE online French and Spanish language resources for students aged 7 – 13 for ipads, tablets, computers, mobile devices and whiteboards.
FREE FRENCH RESOURCES:
French for children
French Stories for kids
French Activities for kids
FREE SPANISH RESOURCES:
Spanish for children
Spanish Stories for kids
Spanish Activities for kids
The focus is on listening practice:  Short, manageable phrases to help students to develop their oral and listening skills alongside reading and writing –  Different topics which could be used in a lesson, flipped lessons, or simply for individual practice or revision.
E.g.  J'ai – Avoir practice for beginners
Language is put into context using themes and images to engage kids and help them to remember the words.
E.g:  Meeting & Greeting in French
The resources are especially suitable for children aged 7 to 13, but they are not restricted by any particular test and some of the resources could be helpful to older students:
E.g:
FRENCH Food & Drink 
SPANISH holidays: Past, Present, Future.
- – - – - – - -
Youtube Channel:  A Green Mouse
Resources are also shared on TES Connect (Times Educational Supplement):
TESonline
And twitter: @1AGreenMouse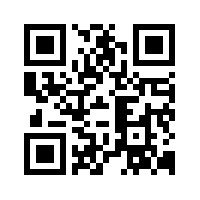 - – - – - – - – -
Here are examples of some of the free video clips in French &/or Spanish:
My Family in French:

Le Corps – The Body in French

My Family in Spanish (available with English subtitles):

¡Me llamo Billy!

French listening practice:  Food & Drink

Spanish verbs for kids: SER and ESTAR
Interesting links and articles:
Five things I wish I knew when I flipped my class
Flipped classrooms – A method for mastery
5 strategies to keep students' interest
Predictions of the future of story-telling
New projects test how technology can improve learning
So, do ipads really improve children's learning?
John Bald Language and literacy
New technology in schools