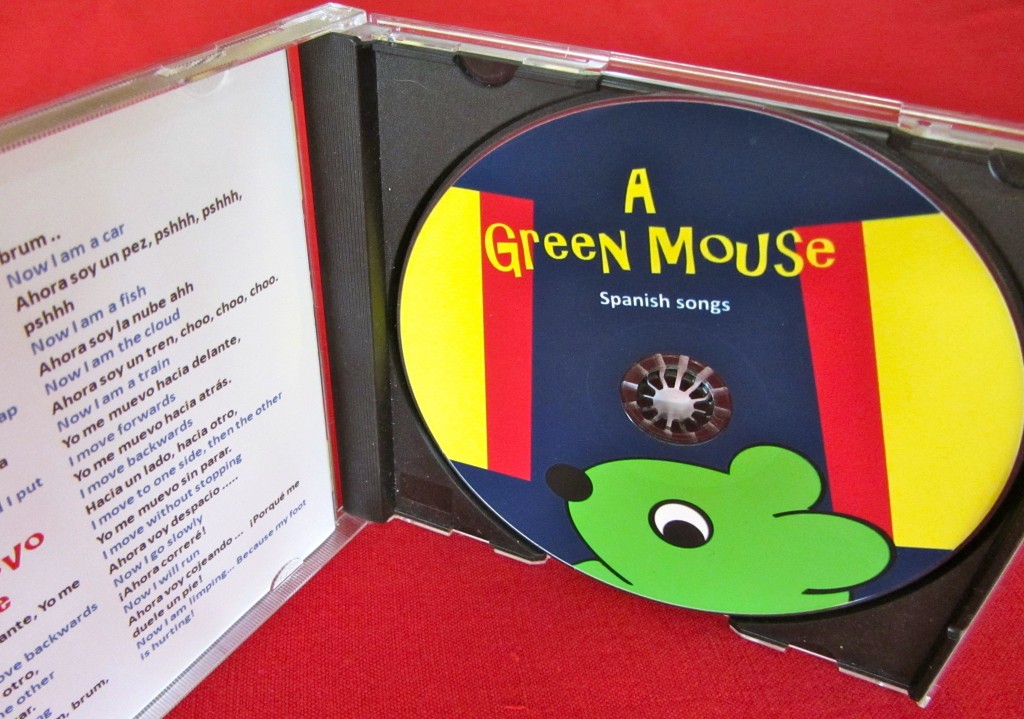 Spanish Songs for Kids
Five Spanish children's songs for kids to enjoy listening and singing along to Spanish early in life. All the songs have actions to join in with which are explained on spoken word translation tracks.
The songs provide total immersion in Spanish.  Listen to the songs on their own, or start at Track No: 6 to learn the words in Spanish and English as well as the actions which accompany the songs. Great for a music group, the car or practice at home.
There is lots of repetition, the melodies will help the words to sink in, and before long children should be singing along without even realising –  great for developing listening and oral skills.
itunes: Spanish Songs for Kids

Listen FREE to one of the songs!
¡JUAN PEQUEÑO BAILA! - Little John Dances!
Song for teaching parts of the body in Spanish!



[mp3player width=300 height=75 config=single-track.xml file= http://agreenmouse.com/wp-content/uploads/2013/05/10-Juan-Pequeno-baila.mp3
itunes: Spanish Songs for Kids

 - – - – - – - – - -
A Green Mouse is producing a large variety of listening resources:
Also free online listening resources in French:
French for Kids


Youtube Channel:  A Green Mouse

Examples of A Green Mouse Spanish resources: