Spanish Songs
Spanish Songs for Children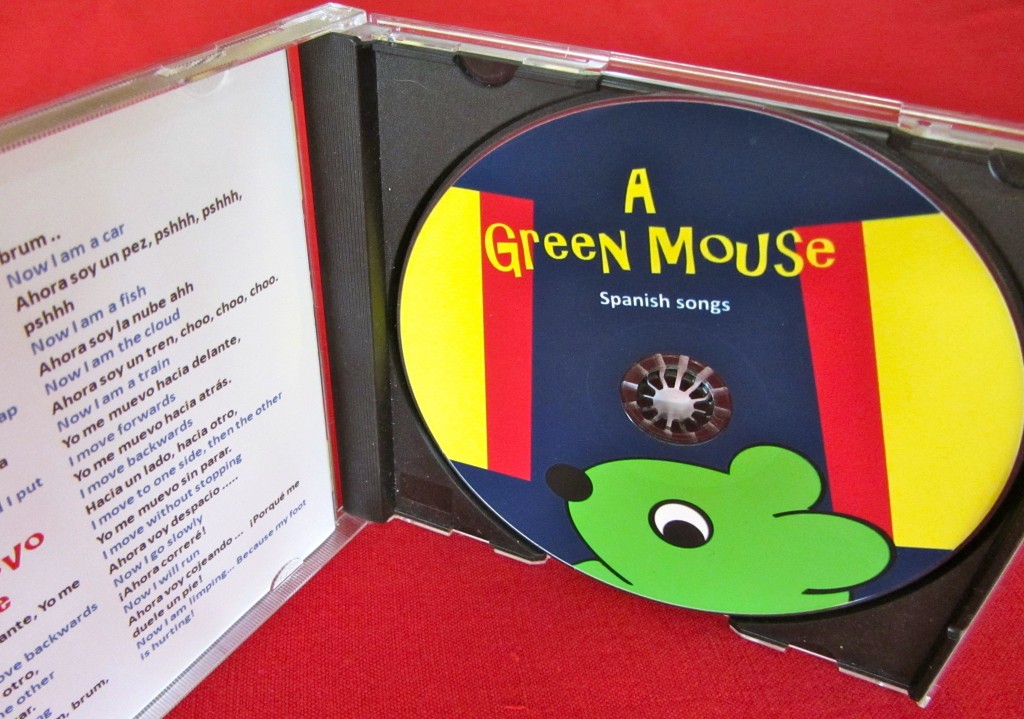 Spanish oral practice for kids
Spanish songs for English-speaking children to enjoy listening and singing along to Spanish early in life. All the songs have actions to join in with.
The aim, above all, is to help children to pronounce sounds in Spanish and exercise their vocal chords.
There is lots of repetition and the melodies and actions help the words to sink in.  Before long children should be singing along without even realising –  great for developing listening and oral skills.
Translations into English can easily be skipped when no longer required.
Listen FREE to this gentle Spanish lullaby and join in:
¡Mis Manitas!

For a free and friendly Spanish rap to teach children Spanish Vowel sounds: a, e, i, o, u, go to:
Spanish Vowels: Rap + Song
The Spanish songs are on: itunes
A CD version of this album is also available with a printed word booklet and translations into English:
Amazon.com
Amazon.co.uk  and:
Start with A Green Mouse Spanish Songs (and French Songs!) and then go on to the many free listening resources:   Spanish for Children    French for Children
E.G: