French Songs
French Songs for Kids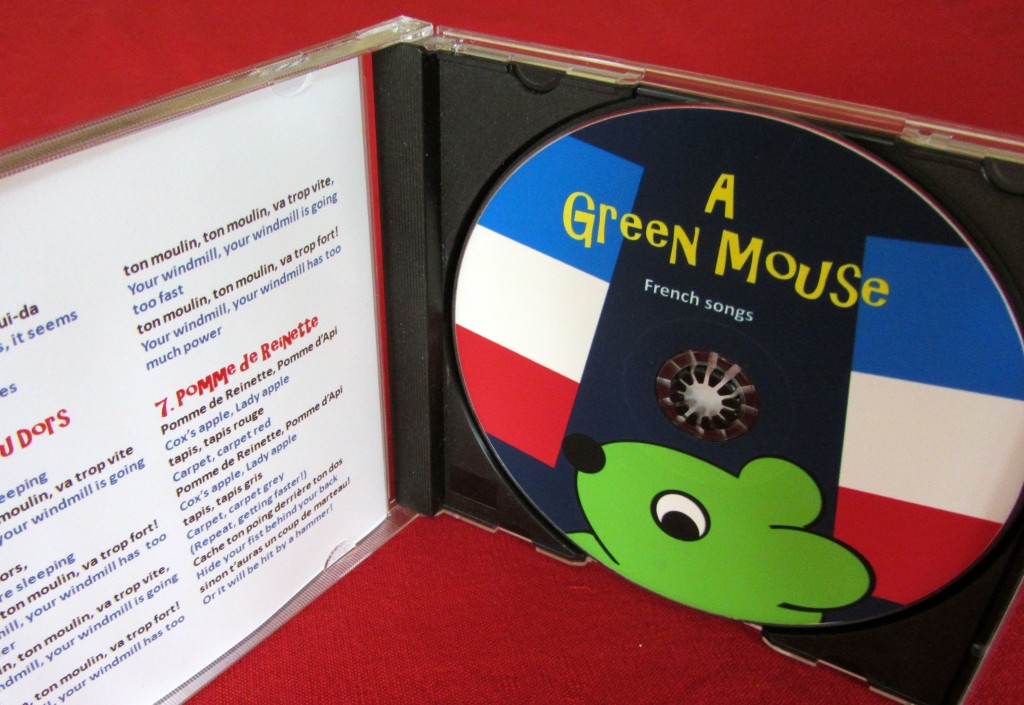 French oral practice for children:
Seven traditional French songs with word booklets and translations for listening and oral practice:  A great way to practise French sounds and warm up the vocal chords!
Each song has plenty of repetition and some have actions to join in with.
Good French practice for the car, at home, or in a group situation.
Separate translations into English are easily skipped when no longer required.
Here is an example of one of the songs:
Listen free to this gentle French lullaby – Meunier, tu dors
Sing along and do the actions (though not compatible with some devices).
Can you hear snoring in the background?  It's the miller!  He needs to wake up and look after his windmill!  If it goes too fast sparks will fly and the windmill could catch fire – watch out!!
The Actions:
Put your hands on your elbows and then start rolling your arms over and over each other in time to the music.  The music starts slowly and then speeds up to warn the miller that the windmill is going too fast.
Meunier, tu dors 
Here is the Music Player. You need to installl flash player to show this cool thing!
The French songs are available in CD format with a printed 4-page booklet and English translations from:
AmazonUK  or Amazon.com or:
Start with the French songs (and Spanish songs!) and then go on to the many free listening resources on A Green Mouse:
FRENCH FOR CHILDREN
SPANISH FOR CHILDREN

E.G:
Comparisons in French!