French & Spanish Songs
French and Spanish songs for children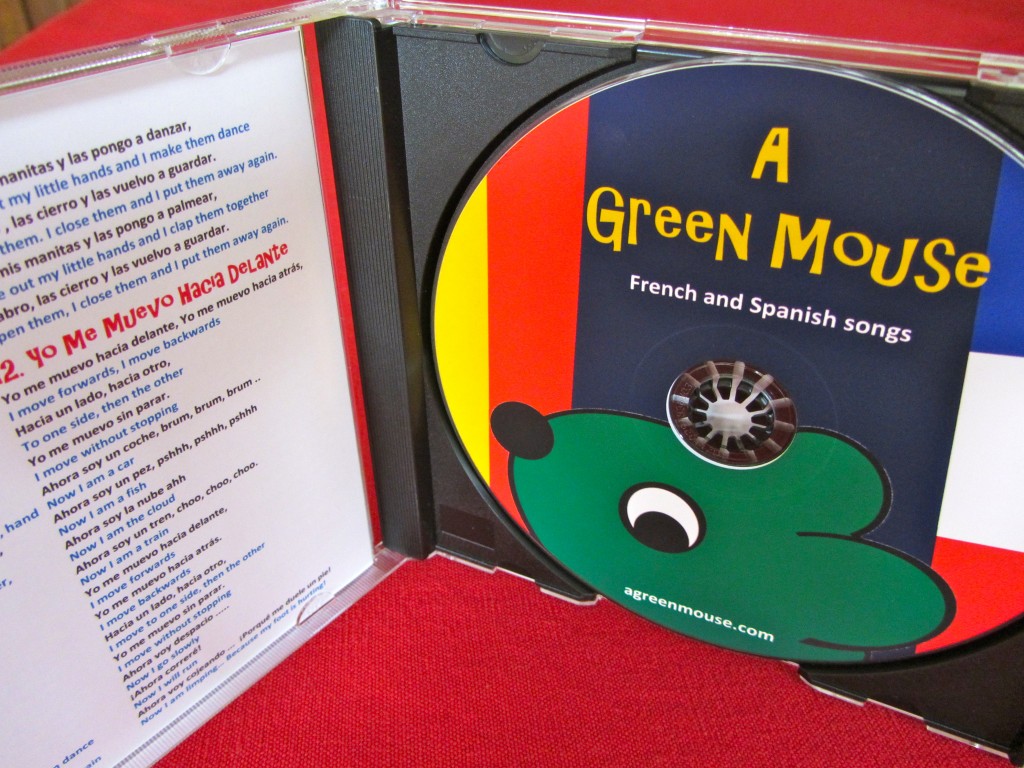 A GREEN MOUSE recordings of traditional French and Spanish songs were produced specially for English-speaking children to join in with to develop valuable listening and speaking skills early in life.  They are a selection of nursery rhymes and lullabies which fit well together for enjoyable listening practice:

Many of the songs have actions which also help to develop coordination.  The songs were recorded for practice anywhere after being put together for a music group, for young children to attend with their parent/carer, to join in with the actions and gradually pick up the songs over a period of several weeks/months.
There is a lot of deliberate repetition, the melodies help the words to sink in, and before long children should be singing along without even realising.
The songs provide total immersion in French and Spanish, but separate translation tracks in part two of the album make them very accessible to those with no prior knowledge of French or Spanish.
CDs with printed translation booklets are available for purchase from A Green Mouse via Amazon:
French and Spanish Songs for Children: A Green Mouse: Amazon.co.uk
French and Spanish Songs for Children: A Green Mouse: Amazon.com
For separate language versions, more information, and to listen free to some of the songs go to:
French Songs
Spanish Songs
- – - – - – - – - – - – -
All other resources on A Green Mouse are available for FREE.  Do have a look at the large and increasing collection of online KS2/3 listening resources:
French for Children
Spanish for Children
Youtube Channel:  A Green Mouse
Example of an online French resource:
(also available in Spanish)
Example of an online Spanish resource:
(also available in French)